1GLOBAL | A Complete eSIM Management Platform
As one of the world's leading innovators in SIM technology, 1GLOBAL enables mobile operators to rapidly roll out support for eSIM-enabled devices by providing a complete "as-a-service" solution.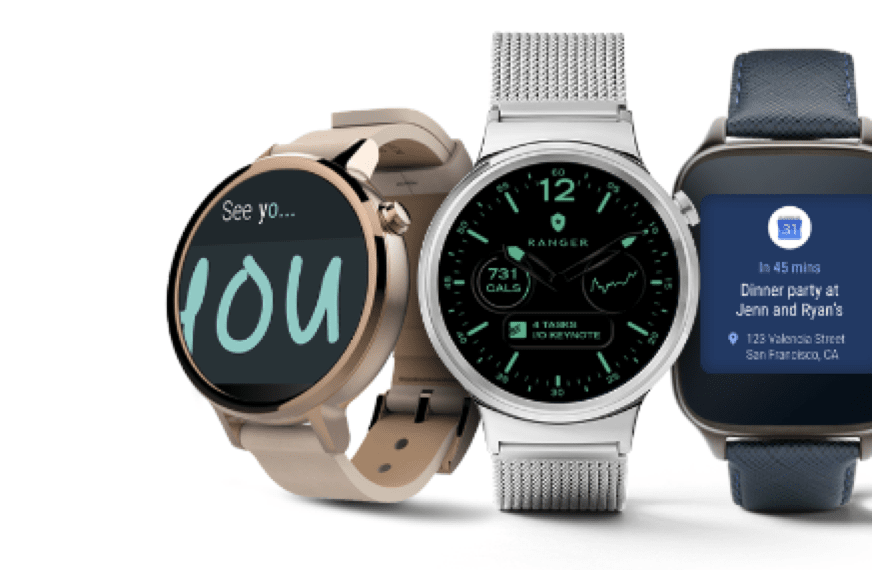 Connect more to your network
There is a growing demand for wearables and new use cases are being enabled that are reaching previously untouched customer segments. 1GLOBAL-s Entitlements Server platform allows operators to enable new products such as Apple Watch, Samsung Galaxy Watch or network features such as VoWiFi, on their subscribers' devices.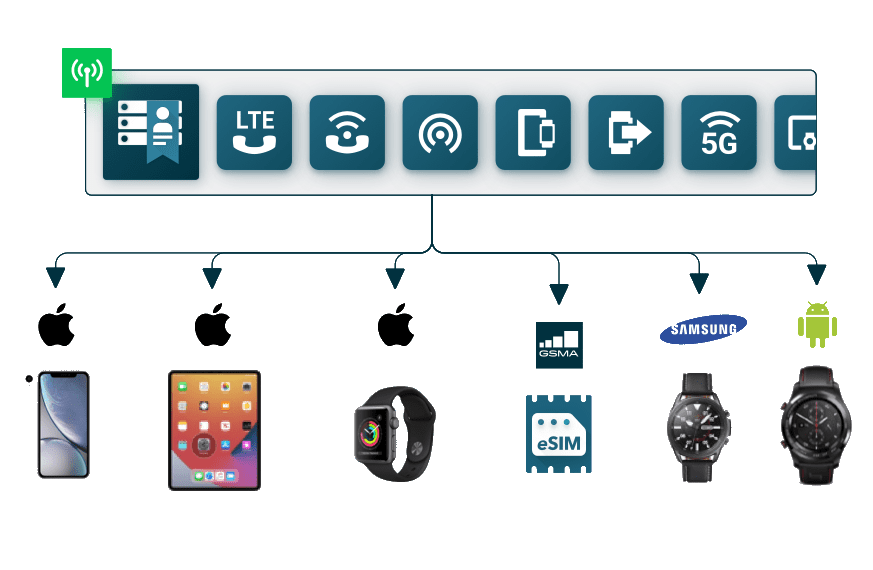 What is it?
An entitlement server is a set of specifications to allow mobile operators to enable and disable services and features on end-user devices. It is also used for orchestration of the flows needed to set up wearables, like the Apple Watch or the Samsung Gear watch.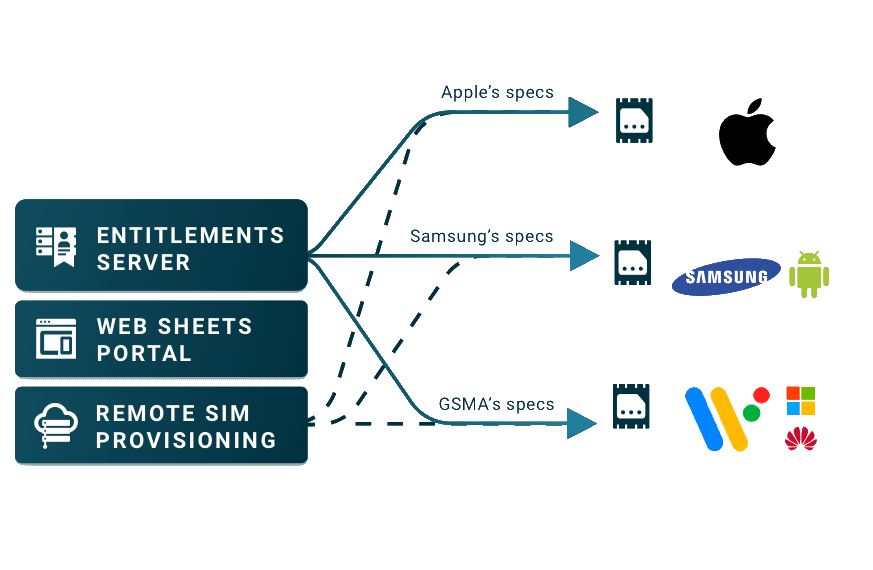 Multiple ecosystems, one platform
1GLOBAL Entitlements Server is a single platform covering the broadest range of entitlements specifications with the least friction for mobile operators. We don't want our customers to be caught up in the individual specifications and standards from Apple, Samsung, Google or the GSMA. The interfaces are simple so a single integration can use many different entitlement specifications and device types.
---
Benefits of 1GLOBAL Entitlements Server
1GLOBAL is helping operators across the world unlock the benefits of eSIM with our industry-leading solutions.
Multi-device Support
Enables wearables use cases such as Apple Watch OneNumber (Multi-SIM).

1GLOBAL is an Apple ecosystem expert and can guide the operator through the entire journey.
Increased revenue
Combines RSP and Entitlements under one solution and one commercial agreement.

Most operators offer a flat or inclusive fee for voice, SMS and data. Having another revenue stream creates additional services that can be charged to the subscribers' business plans.
Decreased costs
The 1GLOBAL-hosted entitlement server reduces implementation cost by providing a cloud native 'out the box' solution.

Faster time to market. The 1GLOBAL-hosted entitlements server can be used as quickly as the operator can move, meaning you can get up and running in a very short period of time.
Enhanced experience
Provides end customers with an improved overall experience by enabling operator services automatically on end devices.

Unified user experience, for eSIM activation and data plan provisioning and on multiple devices.